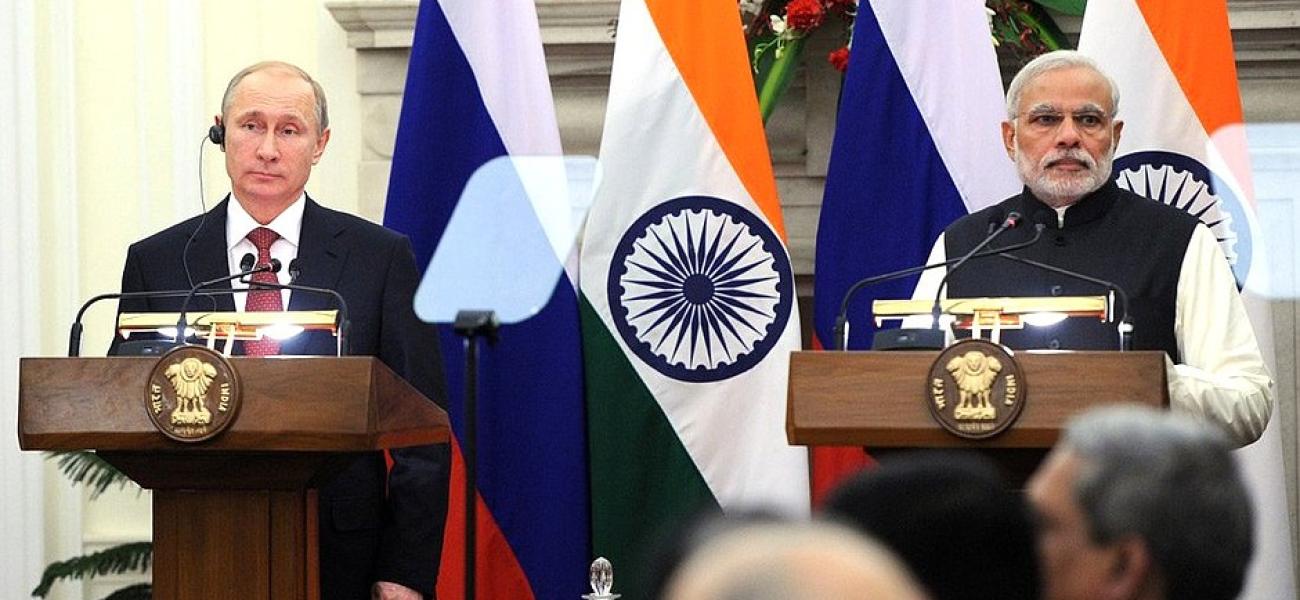 India and Russia: Ties That Bind
November 12, 2018
Aaditya Dave
This is a summary of an article originally published by the Royal United Services Institute with the subheading: "Ties between India and Russia may not be strengthening quite so fast as both sides diversify their partners, but history and strategic considerations still bind the two powers."
India and Russia appear to be drifting apart in terms of arms sales. This pattern follows India's plan to diversify its defense imports and move towards the United States, among other countries. The author notes that over the past 10 years, the U.S. has "increased its arms exports to India five-fold." However, this shift does not necessarily mean that Indian-Russian relations will deteriorate further. The author observes that since much of India's existing military equipment is Russian in origin, the two states will have to continue cooperation to "ensure a steady supply of spares and components." Additionally, the author argues that there is institutional trust between Russia and India, while the same trust does not exist between India and the U.S., and that the "numerous highs and lows of the India-U.S. relationship mean that there is some skepticism [from India] about the reliability of the U.S. as a defense equipment supplier."
Additionally, India and Russia both have other incentives to keep the bilateral relationship strong. India benefits from having a close relationship with a U.N. Security Council permanent member—especially one that has voiced its support for India's own accession to the organization. India and Russia also have an energy partnership; the author cites India's increased focus on energy, specifically on liquified natural gas and nuclear reactors. Finally, the two states' interdependence regarding arms deals means that there will be less incentive for India to move closer to the United States or for Russia to move closer to China. In all, while India-U.S. ties are indeed growing, India does not view their international relations as a binary and will likely choose to continue working with both Russia and the United States for the near future.
Read the full article at the Royal United Services Institute website.
Author
Aaditya Dave
Aaditya Dave is a research analyst focusing on South Asia at the Royal United Services Institute.