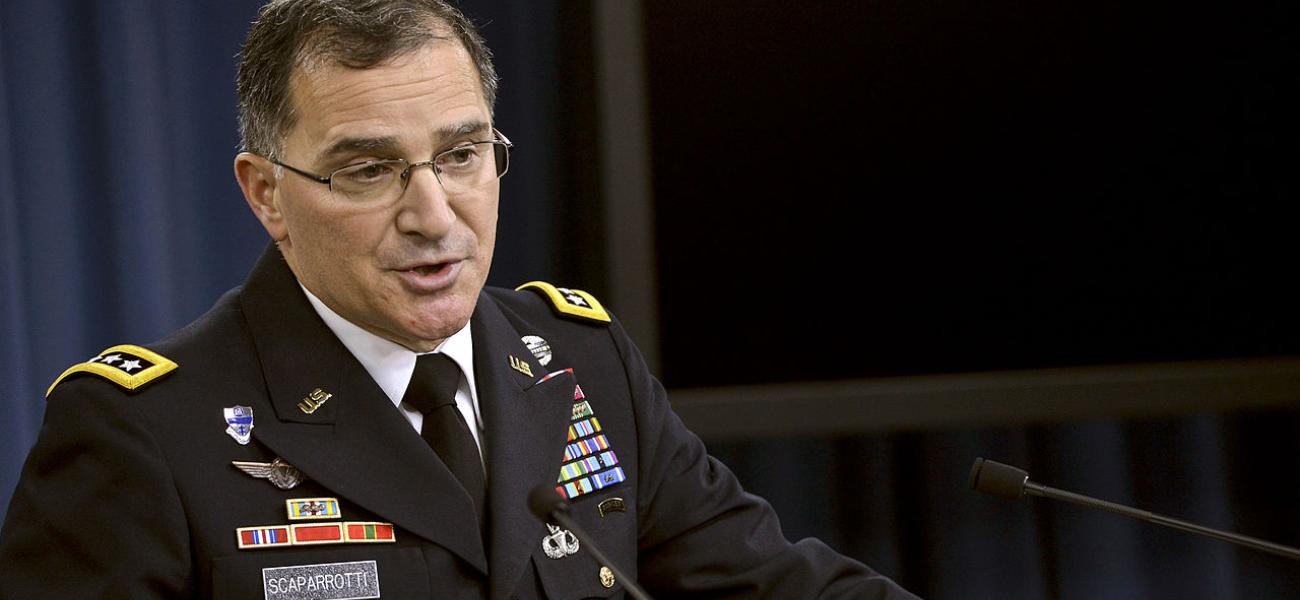 A New Cold War Is Not Inevitable
March 27, 2018
James Stavridis
This is a summary of an article originally published by Bloomberg with the subheading: "Top NATO and Russian military commanders have agreed to meet. Here's what they need to discuss."
The author writes that during his time as Supreme Allied Commander at NATO, he "developed a friendly relationship with the head of the Russian armed forces, Gen. Nikolai Makarov," but nonetheless, the two had their arguments. Such top-level relationships have since eroded. As a result, the author was "heartened by recent reports that the chairman of the Joint Chiefs of Staff, Joe Dunford, and the current Supreme Allied Commander, Army Gen. Curtis Scaparrotti, are in serious discussions with the current head of the Russian armed forces, Valery Gerasimov." The generals are conversing by phone regularly and a tentative meeting has been scheduled between Scaparrotti and Gerasimov in Europe. The author provides recommendations for what they should discuss, including the need "to create an effective regime to avoid unintended confrontations between NATO and the Russians." Additionally, their conversation should include discussion of where forces are being assigned and the need for greater transparency in terms of operational exercises. He warns that Scaparrotti should be prepared to discuss the National Security Strategy put out by the Trump administration, while Gerasimov should help the West "understand why President Vladimir Putin is launching a series of new, dangerous weapons." The generals should also discuss areas of possible cooperation. "By taking an approach that says we should confront where we must, but cooperate where we can, these two leaders can propose intelligent and realistic zones of collaboration in the current sea of confrontation."
Read the full article at Bloomberg. 
Author
James Stavridis
James Stavridis is dean of the Fletcher School of Law and Diplomacy at Tufts University.