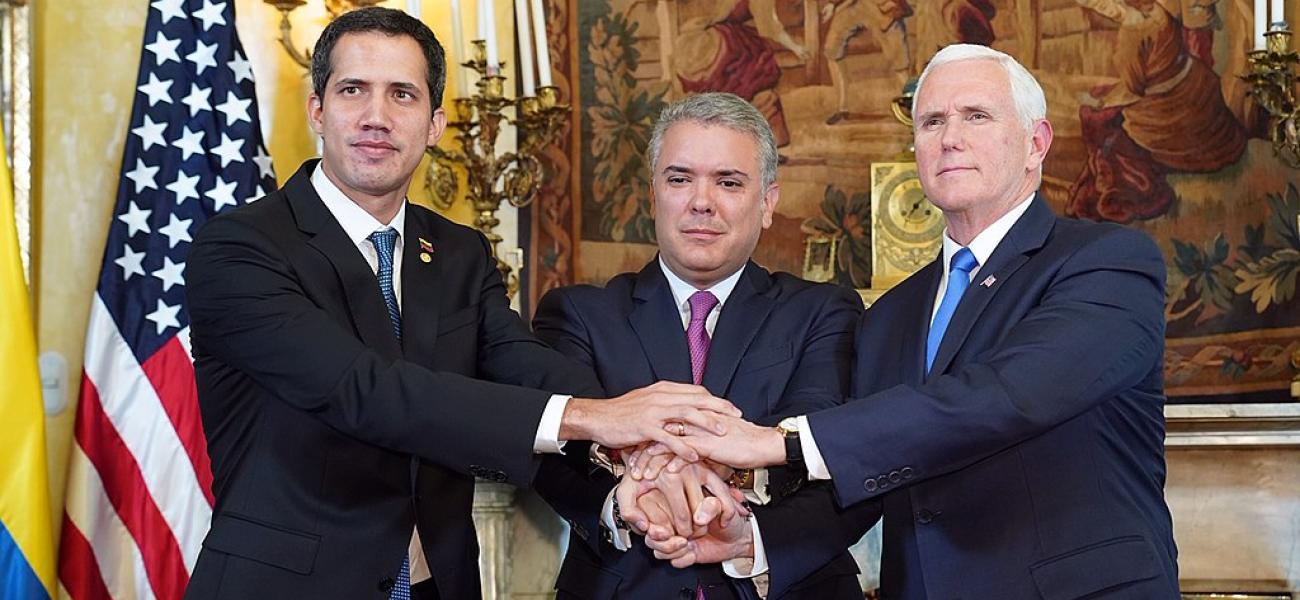 Stay Out of the Regime Change Business
June 16, 2020
Benjamin Denison
When reports appeared that Venezuelan forces captured two American mercenaries leading an armed incursion into Caracas to overthrow the Maduro government last month, images of Tom Clancy novels, Cold War spies, and covert action instantly came to mind. However, rather than living up to the reputation of fictional master spies like Jack Ryan, the so-called "Bay of Piglets" failed catastrophically. While the Venezuelan opposition, government, and the American private military contactor Silvercorp pointed fingers, Secretary of State Mike Pompeo assured the world that the United States had no direct role in this operation. However, soon after, President Donald Trump asserted in a press briefing that if the United States had played a direct role, it would have been more Jack Ryan than the failure in Caracas. But is that actually the case? Looking at the track record of American regime change throughout history, the answer is no.
While covert regime change is sometimes perceived to be a cost-effective tool that produces policy benefits, it is usually unsuccessful. More problematically, attempting covert regime change is not a costless tool, with both supposed successes and failures producing worse outcomes for American interests in both the short and long term. As calls and debates about the merits of covert regime change and maximum-pressure campaigns targeting the regimes in Venezuela, Iran, and elsewhere happen both in the Trump administration and around it, it is imperative to think of the significant long-term effects covert regime change can have. These effects extend beyond a specific clandestine operation, and policymakers should consider how peer competitors, allies, and adversaries look at American regime change actions and worry about their own regime's security.
Continue reading at War on the Rocks. 
Author
Benjamin Denison
Benjamin Denison is a postdoctoral fellow at the Center for Strategic Studies at the Fletcher School of Law and Diplomacy, Tufts University. Previously, he was a U.S. Foreign Policy and International Security fellow at Dartmouth College's Dickey Center for International Understanding. 
Photo by the White House.