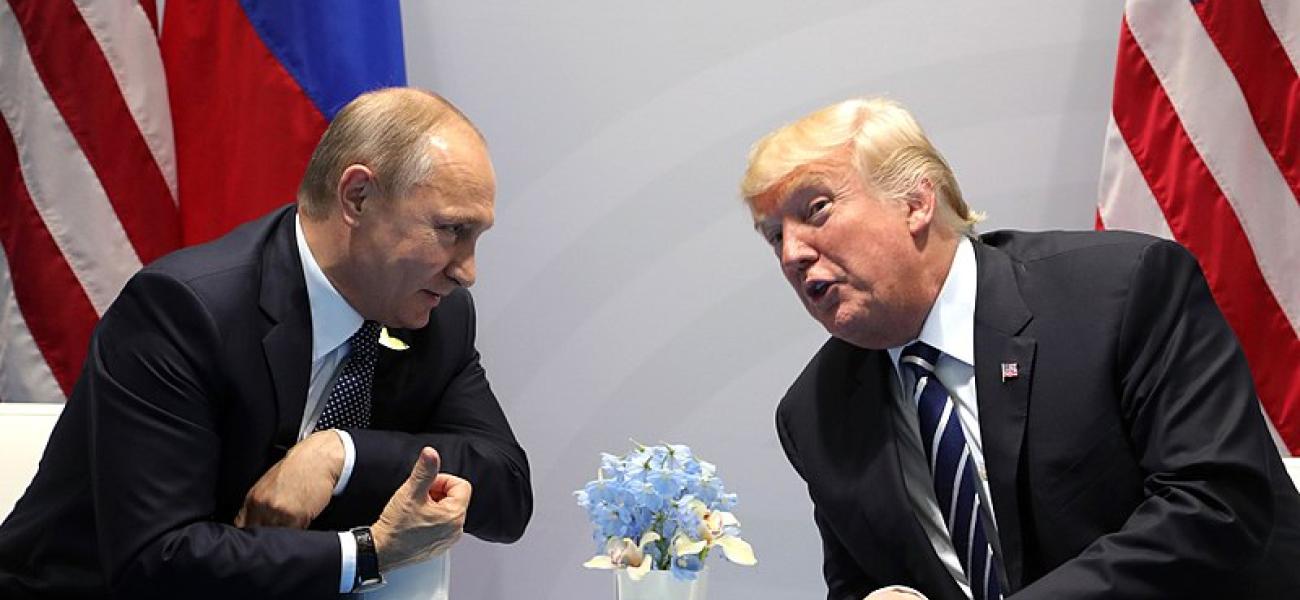 Why Are Republicans Using Putin's Talking Points? This Study Helps Explain.
February 04, 2020
Henry Hale and Olga Kamenchuk
The authors argue that "Putin enjoys a better reputation in the United States than often realized." Through polling, they find that "22 percent of Americans generally agreed with Putin on world affairs more than they disagreed, and 41 percent thought he was at least a pretty good leader for Russia."  Putin's approval is higher among Republicans, with one-third expressing "broad agreement with the Russian leader on international relations." They also find that issues of election interference cost niether "congressional Republicans nor Trump any votes on aggregate." Russians are harsher towards Trump than Americans towards Putin, with just 7 percent tending to "support Trump's pronouncements on world affairs," and only 1 percent fully agreeing with him. These results are surprising as until recently "association with anyone in the Kremlin was politically damaging in the United States." They conclude that "congressional Republicans, in pressing forward with a story that conveniently shifts critical attention from Kremlin interference in elections to the activities of Putin's enemies in Ukraine, are not veering very far from their base."
Read the full article at The Washington Post.
Author
Henry E. Hale
Henry E. Hale is a professor of political science and international affairs at George Washington University
Author
Olga Kamenchuk
Olga Kamenchuk is a co-director of the Mershon Center for International Security's Eurasian security and governance program at Ohio State University and an associate professor in the OSU School of Communication.