In the Thick of It
A blog on the U.S.-Russia relationship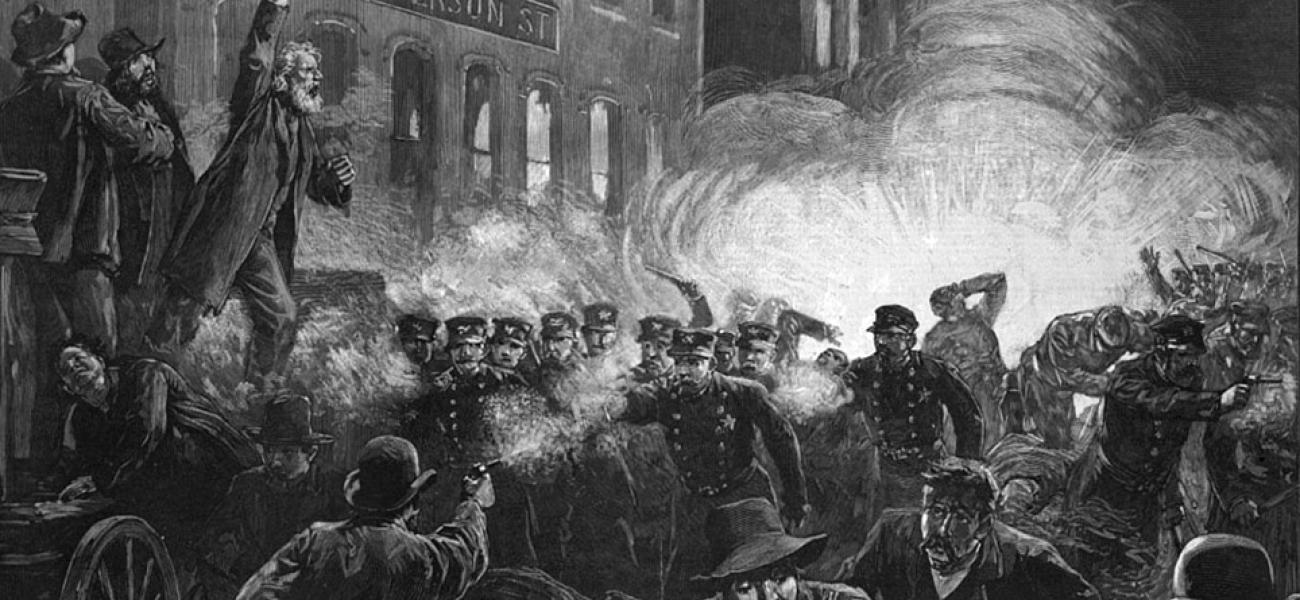 Cold War 2.0 Is Dangerous Distraction From Vastly Greater Threats to West
January 02, 2019
RM Staff
Russia Matters' weekly analytical digest did not come out Dec. 24 or Dec. 31 because of the winter holidays in the U.S., but here is a roundup of notable Russia-related commentary published since our last edition of the Russia Analytical Report—beginning with Anatol Lieven's compelling argument that Western leaders must address the causes of domestic discontent instead of demonizing Russia and China in a new cold war.
I. U.S. and Russian priorities for the bilateral agenda
New Cold War/saber rattling:
"Western Nations Are Repeating the Mistakes of 1914," Anatol Lieven, The National Interest, 12.22.18
Nuclear arms control:
"Is there a glimmer of hope for the INF Treaty?" Steven Pifer, Brookings, 12.27.18
"Arms Control and the Aging Process," Michael Krepon, Arms Control Wonk, 12.24.18
Counterterrorism:
"The New Face of Terrorism in 2019. Forget the Middle East—it's time to prepare for attacks from the former Soviet Union," Vera Mironova, Foreign Policy, 01.01.19
Conflict in Syria:
"Trump abandons a mission that was working," David Ignatius, The Washington Post, 12.19.18
"What Trump's Syria decision means on the front lines," David Ignatius, The Washington Post, 12.23.18
Elections interference:
"Mueller's Report Will Be a Bore," Holman W. Jenkins Jr., Wall Street Jenkins, 01.01.19
"Russia's Information Warfare," Renee DiResta, New York Times, 12.17.18.
"Why Russia sees the NRA as key to manipulating American politics," Laura Ellyn Smith, The Washington Post, 12.18.18
U.S.-Russian relations in general:
"A better approach to 'America First'," Antony J. Blinken and Robert Kagan, The Washington Post, 01.01.19
"Time to Get Out of Afghanistan," Robert Kaplan, New York Times, 01.01.19
"A look into the crystal ball for Jan. 1, 2020," David Ignatius, The Washington Post, 01.01.19
II. Russia's relations with other countries
Russia's general foreign policy and relations with "far abroad" countries:
"Europe Should Woo Russia When Putin's Gone," Leonid Bershidsky, Bloomberg/The Moscow Times, 12.28.18
"The End of Europe?" Thomas L. Friedman, New York Times, 12.18.18
"Russia sees opportunity in ailing Venezuela." Anthony Faiola and Karen DeYoung, The Washington Post, 12.25.18
Ukraine:
"Is a Russian military operation against Ukraine likely in the near future?" Michael Kofman, Russia Military Analysis blog, 12.26.18
"Is Russia about to invade Ukraine again? That may depend on Trump," The Washington Post editorial, 12.30.18
Fact-check of Petro Poroshenko's claim that 54 percent of Ukrainians support joining NATO, Russia Matters, 12.31.18
III. Russia's domestic policies
Domestic politics, economy and energy:
"Putin's Courtiers: How Sanctions Have Changed Russia's Economic Policy," Alexandra
Prokopenko, Carnegie Moscow Center, 12.20.18
Security and intelligence:
"Putin's Keystone Spies," Yulia Latynina, New York Times, 12.17.18
"How Russia's military intelligence agency became the covert muscle in Putin's duels with the West," Anton Troianovski and Ellen Nakashima, The Washington Post, 12.28.18
Illustration: "The Haymarket Riot" by Harper's Weekly, in the public domain.
The opinions expressed in this commentary are solely those of the author.