In the Thick of It
A blog on the U.S.-Russia relationship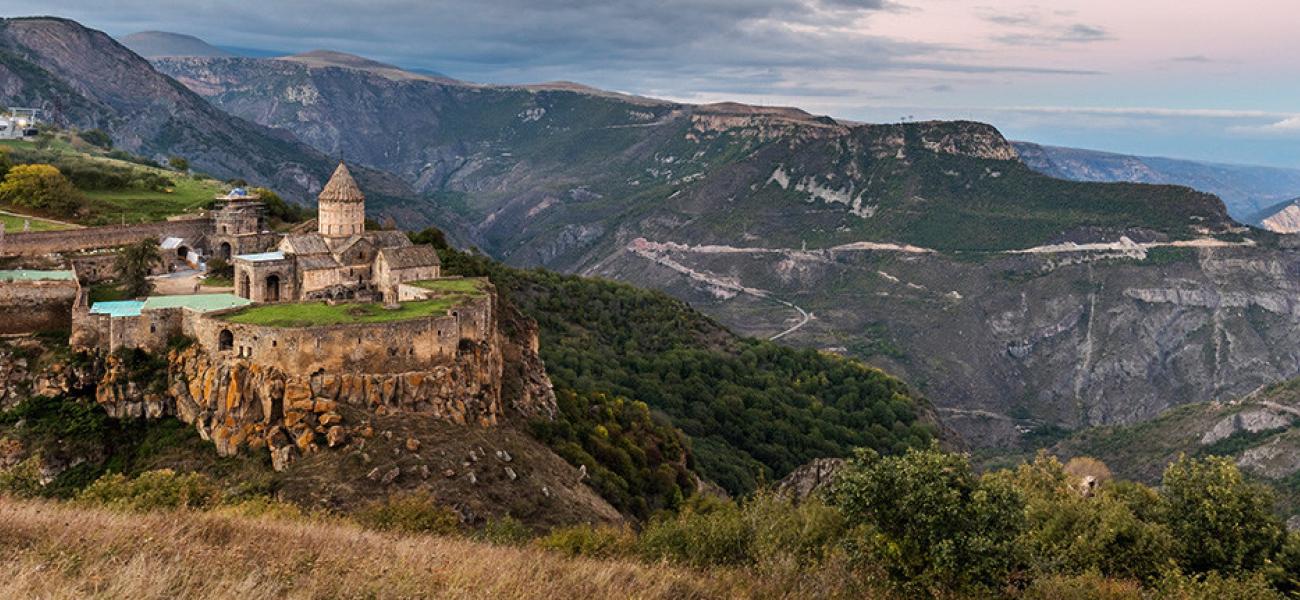 Military Lessons, Cyber and Climate Change: RM's Most Read Stories in 2021 (So Far)
July 13, 2021
RM Staff
While lessons learned from regional military conflicts accounted for our most popular reads in January through June 2021, topics ranging from climate change to cybersecurity also dominated top positions in our ranking. Read on for a look at Russia Matters' top 10 most popular stories, based on reader analytics captured during the first half of this year. 
Top 10 of the first half of 2021 
1. A Look at the Military Lessons of the Nagorno-Karabakh Conflict
by Michael Kofman
In this analysis,  director of the Russia Studies Program at CNA examines the implications of the war over Nagorno-Karabakh which continue to reverberate well outside the region given its potential significance for regional and great powers alike, while further spurring debates on the character of modern warfare. 
2. Who 'Defeated' ISIS? An Analysis of US and Russian Contributions
by Domitilla Sagramoso
There can be little doubt that the United States and its allies played a much bigger role that Russia did in subduing ISIS, the author, a lecturer in security and development at the Department of War Studies, King's College London, asserts in this analysis; but ISIS has plenty of life in it yet and any alleged victory is fragile.
3. Five Years After Russia Declared Victory in Syria: What Has Been Won?
by Thomas Schaffner
In this cost-benefit assessment, the author—a graduate student at Harvard University and a student associate at RM—questions whether Russia's intervention in Syria has paid off, or whether then-U.S. President Barack Obama's 2015 prediction that the operation would end in a "quagmire" for Russia has come true.
4. US-Russian Contention in Cyberspace: Are Rules of the Road Necessary or Possible?
by Lauren Zabierek, Christie Lawrence, Miles Neumann and Pavel Sharikov 
In this exploratory paper, the authors—experts in cybersecurity from the United States and Russia—consider whether cyber "rules of the road" are feasible. The article explores the issue from both sides of the bilateral relationship, with a view to answering the overarching question: Can U.S.-Russian contention in cyberspace cause the two nuclear superpowers to stumble into war?
by Daniel Shapiro
Running the gamut from the North Korean threat to election interference, this compilation of quotes highlights CIA Director William Burns' observations and policy ideas regarding Russia. The author is a recent graduate of Harvard University and a former associate with Russia Matter.
6. The HMS Defender Incident: What happened and What Are the Political Ramifications?
by Dmitry Gorenburg
In this analysis, the author—a senior research scientist at CNA and an associate at the Davis Center for Russian and Eurasian Studies at Harvard University—considers a recent incident involving a UK warship sailing near the Crimean coast, and cautions that inadvertent escalation poses the greatest risk of a political confrontation between Russia and NATO resulting in armed conflict..
7. Do Black Lives Matter in Russia?
by Peter Rutland and Andrei Kazantsev
Studying the reactions to Black Lives Matter in Russia can teach us a lot about Russian society—just as Russians and others have learned a great deal about American society as the movement has unfolded, according to this article, originally published by PONARS Eurasia. The authors are professors at Wesleyan University (U.S.) and the Higher School of Economics (Russia), respectively.
8. Russia's Impact on US National Interests: Maintaining a Balance of Power in Europe and Asia
by Nikolas K. Gvosdev
This primer, part of an exclusive series designed to facilitate a reassessment of America's relationship with Moscow, asserts that U.S. policy toward Moscow should not create incentives for closer Russia-China ties. The author the Captain Jerome E. Levy chair at the U.S. Naval War College and a senior fellow at the Foreign Policy Research Institute (FPRI).
9. Expert Survey: How Will Climate Change Impact US-Russian Relations?
by RM Staff
Russia Matters asked four experts to weigh in on the impacts of climate change on Russia and the United States., its effect on the global balance of power and how the Biden administration's policies toward Russia may be shaped by this shared threat. 
10. Stoner's Quantitative and Qualitative Assessment of Russia's New Strength
by Paul Saunders
The author of the review and president of the Energy Innovation Reform Project believes Kathryn E. Stoner's book "Russia Resurrected: Its Power and Purpose in a New Global Order" provides a generally helpful overview of the country's capabilities despite some limitations. 
Photo by the Yale Review of International Studies, obtained via Creative Commons license.