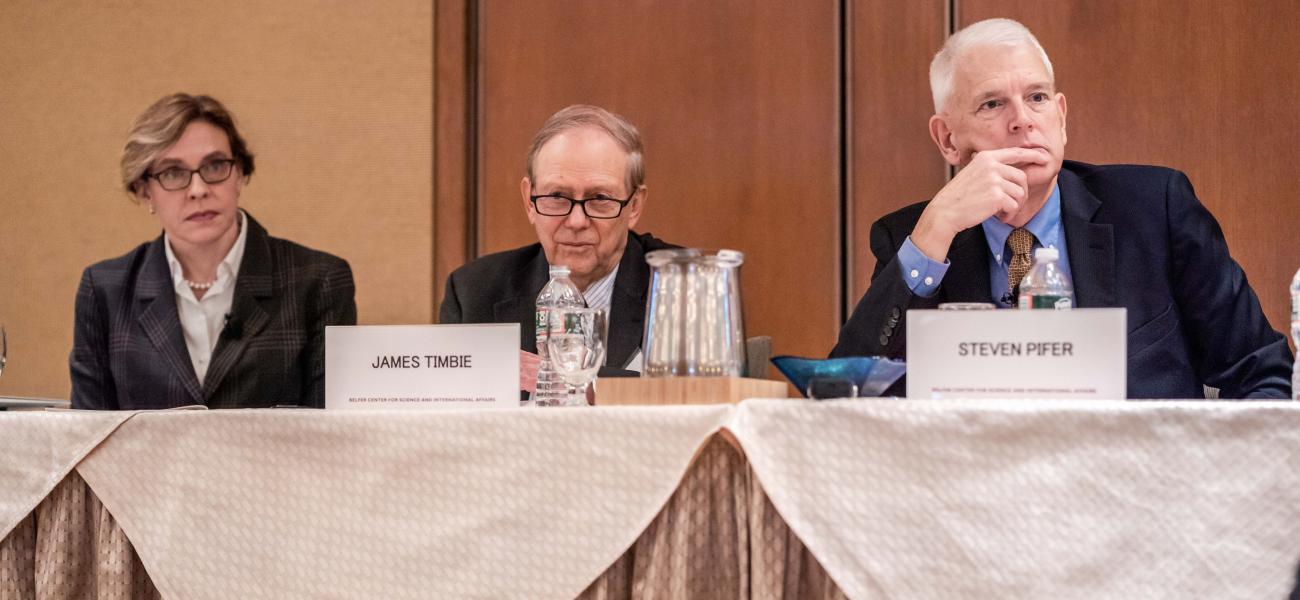 In today's U.S. media landscape, stories about Ukraine abound, crammed into a merciless 24-hour news cycle: in connection with impeachment hearings, of course, but also about local farmers and obscure lawsuits and side by side with recipes for gingery chocolate cookies. Amid the din, it came as a relief this month to see a unique conference zoom out with historical perspective to consider a foundational event for modern Ukraine: the signing, 25 years ago, of the so-called Budapest Memorandum—formally, the Memorandum on Security Assurances in Connection With Ukraine's Accession to the Treaty on the Non-Proliferation of Nuclear Weapons—which cemented the country's status as a non-nuclear-weapons state and pledged a series of security assurances in return, including commitments to "respect … the existing borders of Ukraine," "refrain from the threat or use of force against [its] territorial integrity" and "seek immediate United Nations Security Council action to provide assistance … if Ukraine should become a victim of an act of aggression or an object of a threat of aggression in which nuclear weapons are used." 

These assurances have often been invoked since Russia—one of the memorandum's four signatories, along with the U.S., U.K. and Ukraine itself—annexed Ukraine's Crimea peninsula in 2014 and began supporting insurgents in Ukraine's east, where the ensuing war has taken thousands of lives. Indeed, some of the most interesting perspectives at the conference—attended by people who designed, negotiated and implemented policies related to the memorandum and other post-Soviet nuclear disarmament efforts—had to do with the language of the assurances in the December 5, 1994 memorandum and the central question of their strength: How binding were they? And, if they were not as binding as Ukraine had hoped, what does this mean for nuclear nonproliferation worldwide?

A full broadcast of the event, organized by the Project on Managing the Atom at Harvard's Belfer Center for Science and International Affairs, can be watched here. Below we've summarized some highlights.
Read More