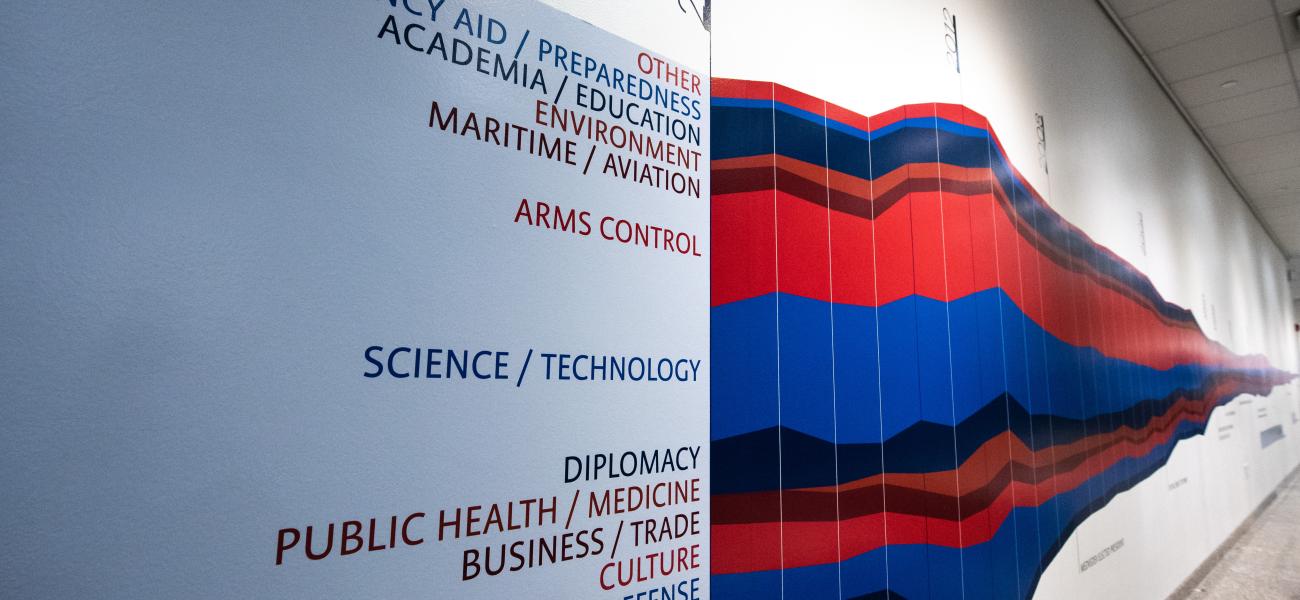 This fall, Harvard University's Davis Center for Russian and Eurasian Studies celebrated its 70th anniversary with a weekend of panels that brought together alumni, current students, faculty and others associated with the center for discussions on a wide range of topics concerning Russia and Eurasia. Below are some highlights. An exhibit featuring the timeline of U.S.-Russian interaction shown above is on view at Harvard until Dec. 14, 2018.

Present-Day Russian Politics

Harvard's own Alexandra Vacroux chaired a panel on the connections between Russian foreign and domestic policy, with speakers discussing political networks, xenophobia and sanctions. Henry Hale of George Washington University argued that Russian politics are largely defined by extended networks of personal acquaintance and that the Putin regime is not as stable as it may appear, since it is vulnerable to interruptions in these networks, among other problems. Yoshiko Herrera from the University of Wisconsin-Madison approached the topic from a different angle, focusing on Russian nationalism. She noted that while xenophobic violence in Russia has decreased, it has been refocused toward a dislike of the West, although not toward a rejection of European identity. Other panelists focused more on economics. Oksana Antonenko, an analyst with the global consultancy Control Risks, addressed Russia's continued resource reliance and lack of presence in many global supply chains. Antonenko also discussed sanctions, arguing that they have in fact served to benefit state-run industry to the detriment of the private sector. Christopher Jarmas, a recent Davis grad now working as an analyst at the Sayari consultancy, also addressed sanctions, emphasizing that they are meant to have a long-term impact and are more effective when states are closely tied together economically, and that their impact on Russia will really be felt once oil prices fall.
Read More