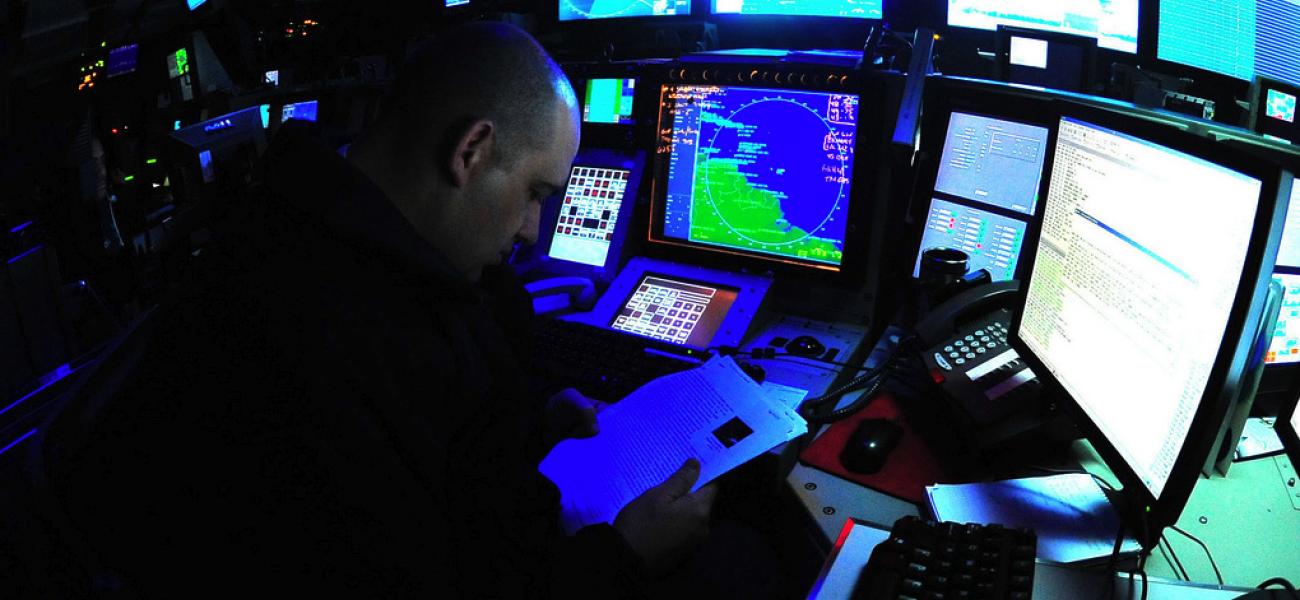 On Feb. 13, U.S. Director of National Intelligence Daniel Coats was joined by CIA chief Mike Pompeo and FBI Director Christopher Wray in presenting to a Senate committee the intelligence community's annual Worldwide Threat Assessment—a document in which Russia figures prominently. Russia Matters has compiled a selection Russia-related excerpts, divided into categories similar to those in our news and analysis digests.
I. U.S. and Russian priorities for the bilateral agenda
Military issues, including NATO-Russia relations:
Russia will compete with the United States most aggressively in Europe and Eurasia, Moscow will employ a variety of aggressive tactics to bolster its standing as a great power, secure a "sphere of influence" in the post-Soviet space, weaken the United States, and undermine Euro-Atlantic unity. However, Moscow will also seek cooperation with the United States in areas that advance its interests.
Nuclear arms control:
Russia has developed a ground-launched cruise missile (GLCM) that the United States has declared is in violation of the Intermediate-Range Nuclear Forces (INF) Treaty. Despite Russia's ongoing development of other Treaty-compliant missiles with intermediate ranges, Moscow probably believes that the new GLCM provides sufficient military advantages to make it worth risking the political repercussions of violating the INF Treaty.
Conflict in Syria:
The Syrian opposition's seven-year insurgency is probably no longer capable of overthrowing President Bashar al-Assad, but rebels probably retain the resources to sustain the conflict for at least the next year, .Russia and Iran are planning for a long-term presence, securing military basing rights and contracts for reconstruction and oil and gas exploitation.
Cyber security:
[The U.S. intelligence community expects] that Russia will conduct bolder and more disruptive cyber operations during the next year, most likely using new capabilities against Ukraine.

Russia, China, Iran, and North Korea will pose the greatest cyber threats to the United States during the next year. Russia, Iran, and North Korea are testing more aggressive cyber attacks that pose growing threats to the United States and U.S. partners.
Elections interference:
Influence operations, especially through cyber means, will remain a significant threat to U.S. interests as they are low-cost, relatively low-risk, and deniable ways to retaliate against adversaries, to shape foreign perceptions, and to influence populations. Russia probably will be the most capable and aggressive source of this threat in 2018 … [and] the 2018 U.S. mid-term elections are a potential target for Russian influence operations.
II. Russia's domestic news
Politics, economy and energy:
In his probable next term in office, President Vladimir Putin will resort to more authoritarian tactics to maintain control amid challenges to his rule. He is likely to increase his use of repression and intimidation to contend with domestic discontent over corruption, poor social services, and a sluggish economy with structural deficiencies.
Defense and Aerospace:
In 2018, Russia will continue to modernize, develop, and field a wide range of advanced nuclear, conventional, and asymmetric capabilities to balance its perception of a strategic military inferiority vis-a-vis the United States.
III. Foreign affairs, trade and investment
Russia's general foreign policy and relations with "far abroad" countries:
In his probable next term in office, President Vladimir Putin will rely on assertive and opportunistic foreign policies to shape outcomes beyond Russia's borders. … Moscow will use a range of relatively low-cost tools to advance its foreign policy objectives, including influence campaigns, economic coercion, cyber operations, multilateral forums, and measured military force. Russia's slow economic growth is unlikely to constrain Russian foreign policy or by itself trigger concessions from Moscow in Ukraine, Syria, or elsewhere in the next year.
China:
China and Russia will seek spheres of influence and to check U.S. appeal and influence in their regions. The leading state intelligence threats to U.S. interests will continue to be Russia and China, based on their services' capabilities, intent, and broad operational scope. Both Russia and China continue to pursue antisatellite (ASAT) weapons as a means to reduce U.S. and allied military effectiveness. … Russian and Chinese destructive ASAT weapons probably will reach initial operational capability in the next few years.
Ukraine:
Russia's other post-Soviet neighbors:
Tension over the disputed region of Nagorno-Karabakh could devolve into a large-scale military conflict between Armenia and Azerbaijan, which could draw in Russia to support its regional ally. Both sides' reluctance to compromise, mounting domestic pressures, Azerbaijan's steady military modernization, and Armenia's acquisition of new Russian equipment sustain the risk of large-scale hostilities in 2018.

Russia views Belarus as a critical buffer between itself and NATO and will seek to spoil any potential warming between Minsk and the West.

Moldova's ostensibly pro-European ruling coalition—unless it is defeated in elections planned for November—probably will seek to curb Russian influence and maintain a veneer of European reform while avoiding changes that would damage the coalition's grip on power.

Russia will pressure Central Asia's leaders to reduce engagement with Washington and support Russian-led economic and security initiatives, while concerns about ISIS in Afghanistan will push Moscow to strengthen its security posture in the region.
Photo credit: U.S. Navy
The opinions expressed in this commentary are solely those of the author.