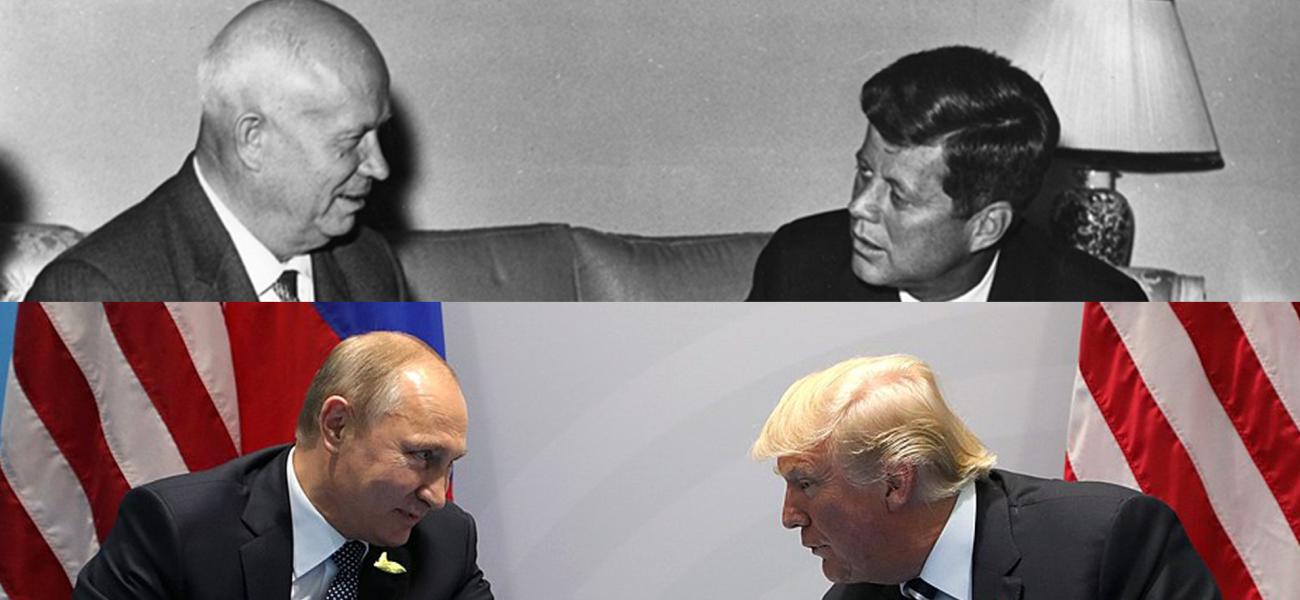 With Russia and the U.S. both suspending participation in the INF Treaty, fears of a new arms race abound, with some analysts declaring a "new Cold War." Russia's foreign minister dismissed such notions this week, reportedly saying, "I don't think we're talking about the development of a Cold War… A new era has begun." NATO's secretary-general made the same point last spring. But not everyone agrees with them.

In policy and academic circles the "New Cold War or Not" debate has been percolating for years, prompting thoughtful dueling Twitter threads among the professorial social-media set. Those who call today's tensions a "Cold War" sometimes use the term simply to emphasize the intensity and dangers of the current standoff between Russia and the West. When details of the comparison surface, they tend to involve military threats—top among them nuclear war, including accidental war—and the two sides' competition for global supremacy. Those who say "Cold War" doesn't apply today also marshal plenty of convincing arguments. These include Russia's relative weakness since the Soviet collapse, the absence of an ideological battle between Moscow and Washington, the end of the global bipolarity that had accompanied that battle, Russia's much greater interconnectedness with the global economy and, of course, the rise of China. Both those who do subscribe to the term "Cold War" and those who don't point out differences between today's confrontation and the 20th-century version. Many foreign-policy experts, for example, have noted with alarm the lack of communication channels between Moscow and Washington and of safeguards to manage the risks of escalation.

Below are some of the most striking similarities and differences between U.S.-Russian tensions now and before as pointed out by Western and Russian politicians and analysts on both sides of the debate.
Read More