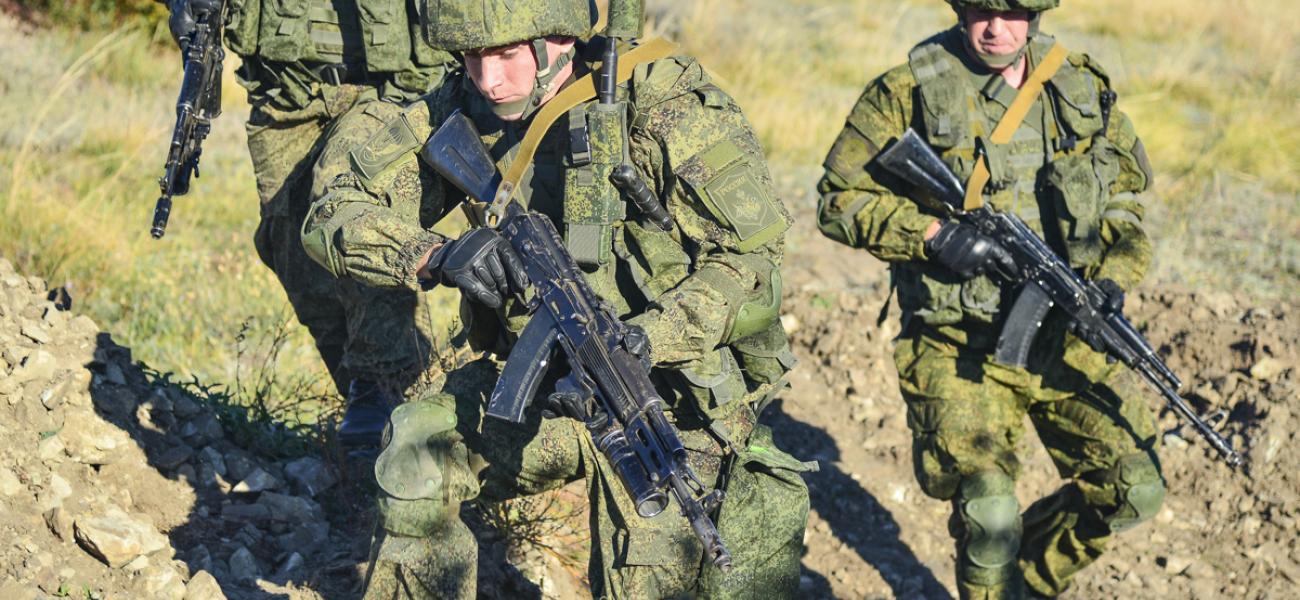 Revisiting the Russian Military
September 12, 2021
SRB Podcast
This podcast was originally published by the University of Pittsburg's Center for Russian, Eastern European and Eurasian Studies.
In this episode of the SRB podcast,  Michael Kofman, a Research Scientist at Center for Naval Analyses and Fellow at the Kennan Institute, and Dmitry Gorenburg, a Senior Research Scientist at the Center for Naval Analyses and an associate at the Harvard University Davis Center for Russian and Eurasian Studies, discuss recent developments in the Russian military.
Listen to the podcast here.
Photo by Igor Rudenko shared under a CC 4.0 International license.