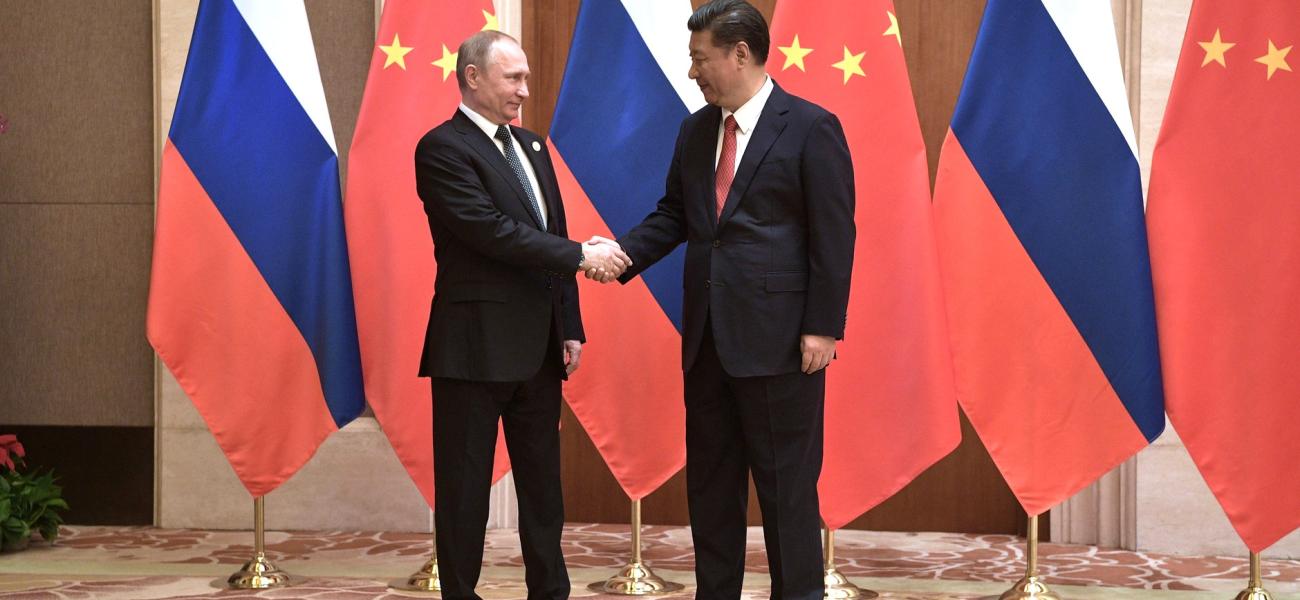 The US-Russia-China Triangle
June 03, 2021
Sean's Russia Blog
In this episode of Sean's Russia Blog, host and Eurasia expert Sean Guillory talks with Thomas Graham about the new "Cold War," the United States, Russia and China. Graham is a managing director at Kissinger Associates, Inc., where he focuses on Russian and Eurasian affairs. He served as special assistant to President George W. Bush and senior director for Russia on the National Security Council staff from 2004 to 2007 and director for Russian affairs on that staff from 2002 to 2004. 
Listen to the podcast here.
Photo by Kremlin.ru shared under a Creative Commons license.