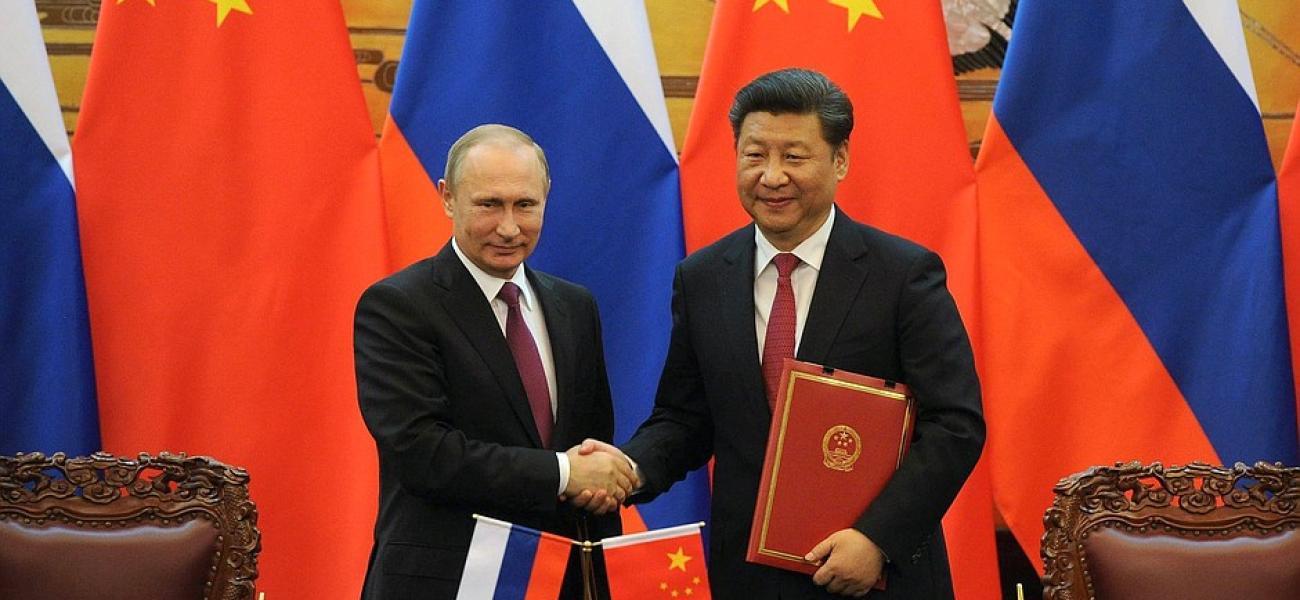 The Wary Chinese-Russian Partnership
July 11, 2013
Jeffrey Mankoff
The author examines the complex Sino-Russian relationship. He points out that while Russian and Chinese leaders like to exaggerate their bilateral relationship, it is still dominated by selective cooperation. Mankoff also contends that the countries are on different trajectories: Russia is stagnating, while China is experiencing explosive growth. Russia and China also have competing interests in East Asia and Central Asia, something that may provoke conflict in the future. Where they do agree is that the Western-dominated world order is flawed and they are both staunchly against intervention. Mankoff argues that the U.S. should take some of these complaints seriously and adopt global institutions to "fit" both China and Russia.
Read the full text at the New York Times.
Author
Jeffrey Mankoff
Jeffrey Mankoff is the acting director of the Center for Strategic and International Studies.
Photo by Kremlin.ru shared under a C.C. BY 4.0 license