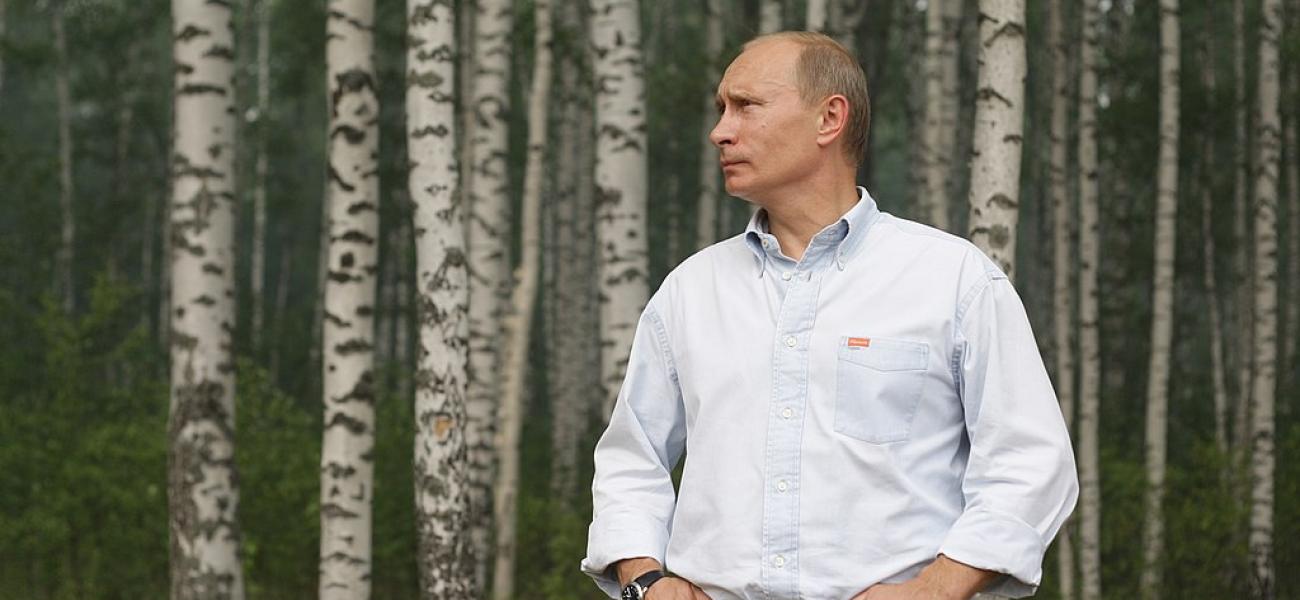 Last year, Russia's former Finance Minister Alexei Kudrin—who for the past 18 months has been preparing, with many colleagues, the most comprehensive and liberal program of structural economic reforms Russia has seen in a long time—spoke at the annual Valdai Club gathering with modest optimism for the country's future. This year Kudrin did not take part in the Valdai meeting, and when I saw him earlier in October he seemed a beaten and depressed man who sensed that his hard work would lead to little or nothing.

That turnabout gives a good sense not just of the domestic economic policies we can expect from President Vladimir Putin, who did not exactly shock the world this month when he announced his candidacy for another six-year term, but also a hint of the legacy we might expect him to leave behind when his time as Russia's de jure and de facto leader—now at 17 years and counting—comes to an end. Operating on the assumption of a Putin victory in 2018, I suspect that (a) his early economic successes—like robust growth of 7 percent annually in 2000-2008—will be eclipsed by much weaker economic performance to come and (b) we will not see significant change for the better in Russia's relations with the West.

Both these features resemble Russia under a different long-serving leader, Leonid Brezhnev, whose tenure from 1964 until his death in 1982 was marked by political stability and, toward the end, by a stagnant economy, with the Soviet Union falling behind global competitors, and by tensions with the West, especially with the United States. Both in today's Russia and in Brezhnev's, the troubled relations with Washington dropped to new lows after brief thaws (which have been the exception, not the rule, over the past hundred years): détente in the early and mid-1970s and the Obama-Medvedev "reset" of 2009-2011. And as Putin has focused on reinvigorating Russia's military might and global stature—at the expense, some would argue, of improvements at home—so did Brezhnev's Soviet Union, reaching full nuclear and military parity with its superpower rival while its citizens famously queued for food and toilet paper.

That said, the USSR under Brezhnev—even in his much-joked-about dotage—was a far more authoritarian police state than today (and likely just about as corrupt); in foreign policy, it was much more seriously contesting the interests of the United States and its allies all over the world. And yet in the 1980s few, if any, of us, inside or outside Russia, had any idea that within a decade the mighty Soviet Union would collapse.

One big question about Putin's legacy has to do with just that: Are there real seeds of revolution in the country and what will make them sprout and grow? The Western press has made much of the youth demonstrations organized and inspired by opposition figure Alexei Navalny, but this is more of a mirage than the embryo of a major social movement. Lev Gudkov, director of the Levada Center and perhaps Russia's most respected pollster, told us in Moscow that it is exactly the young generation (age 18-29) that is the most pro-Putin of all, with nearly 90 percent supporting the president. How badly disappointed will they be in the regime in the years to come and what will they do about it?
Read More